The History of Crown Point Telephone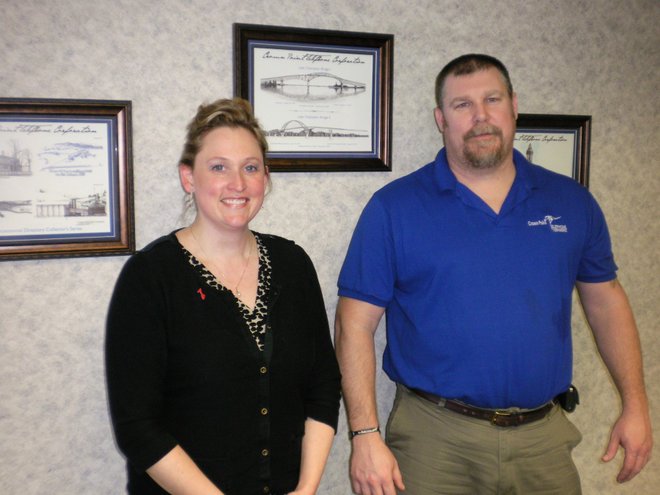 Crown Point Telephone Corporation was incorporated March 7, 1896. The name at that time being "Schroon Lake and Crown Point Telephone Co., Incorporated". Some time after that Schroon Lake was sold to the New York Telephone Company and by 1906 according to the earliest telephone directory we have on file we were Crown Point Telephone Company. J.E. Pond was President, F.C. Pond; Vice President and C.H. Wilson held the position of Secretary and Treasurer. Our office was in Crown Point, NY located by the original Post Office on Main Street. There were about 120 customers and of course there were no numbers, subscribers were reached by asking the operator for the name of the person being called. Surprisingly there was a wide range of towns available for calling including some we do not recognize. , such as "Blue Store" and "Hagaman". There are approximately 300 towns listed in this directory. The directory advises asking the toll operator for any towns not listed as new places are being constantly added. The following are some of the rates being charged in 1906: Residence Private Line; $3.75, residence telephone sets; $.50 (or $.75 if common battery), business private line; $5.25, Extension; $1.50.
William R. Wallace bought the company in 1929, just before the depression. The magneto system relied on operators for long distance calls as well as local calls to people on different lines. Many times the operator on duty located Dr Miller for an emergency call while he was at some else's house. His office telephone number was 36. The operators also found the veterinarian, Dr Pierce,(office telephone number 114) and local firemen during a crisis. The telephone operators also rang the siren for fire calls until a fireman arrived at the fire house to take over. Each house had to have a set of batteries which were usually in the basement or on the floor beside the telephone set. Believe it or not we are still finding these sturdy batteries in old houses after 42 years of disuse. Mr Wallace and his wife Leora continued to expand the radius of the service until he sold it in 1954. At that time Herbert O. and Dorothy S. Lewis bought the enterprise.
During the 1950's improvements and innovations were being developed in the telecommunications industry, the world seemed to become smaller as it became easier to call people anywhere. These improvements came to Crown Point under the guidance of the Lewises. The company became the owner of a new central office switch called a Stromberg Carlson X-Y. The Stromberg switch was comprised of relays, selectors and miles of connecting wire. The X-Y switch enabled calls to go through faster and eliminated the need for operators. At the same time fourteen and fifteen party lines were eliminated. Telephone wires were removed from fence posts and trees to be placed on poles. Additional cable and pole lines were added to accommodate most of the rural areas in Crown Point. The number of customers grew from approximately 200 to over 450 in those first few short years.
Modest expansion and numerous improvements have continued through the succeeding years. The long history of Crown Point Telephone has continued, fostering the tradition of providing quality service which began over one hundred years ago. We are proud of what we have accomplished and look forward with anticipation. We are still small but we are mighty.
Contact us online for more information, or call Toll Free: 800-828-9221 or locally at 518-597-3300.