Crown Point Telephone offers local telephone services in the Town of Crown Point, NY.
From it's incorporation as a local telephone company on March 7, 1896 to it's current role as a telephone provider in the Crown Point NY region, CPTELCO continues its legacy of providing superior products and services to our customers.
SERVICES
CPTELCO  has provided local telephone service to the Crown Point area for over a century. Through our partnership with Bridgepoint Communications we also offer fast, reliable business and residential broadband.
RESOURCES
Our resource page offers helpful links and information.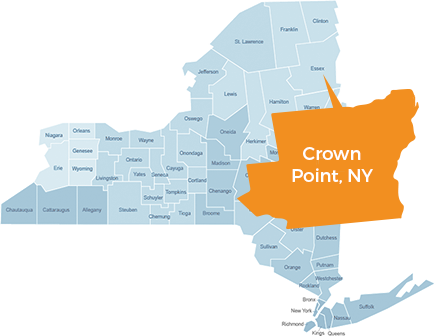 Our Service Area
Crown Point Telephone provides local telephone service within the Essex County area of Crown Point.
If you are looking for information on what services are available in your area, call (800) 828-9221 or contact us online.